Talking about adoption is an important part of communicating as an adoptive parent. Just as you would consider "I love you" as a basic and necessary way to nurture and show that you care, it is vital to speak openly, honestly, and positively about your child's adoption. After all, adoption is an essential part of your family's story, and should be repeated and celebrated every day.
Many parents are unsure of how to start the conversation about adoption with their child. You might worry that it will affect your relationship, or that it will confuse your child or make him/her feel out of place. This is completely normal. The fact of the matter is; children are generally happier, more confident, and more trusting of parents who are open and honest about the adoption from the very beginning. Open adoption and open conversations about adoption offer more answers, and therefore lead to a better sense of self, which is critical for a child's self-esteem and development.
If you are looking for some creative and easy ways to broach the subject, you may find inspiration in a medium that speaks to all children, of all ages: film. Adoption is a theme that is showcased in many children's movies and TV shows – even popular ones that you may have already seen! While sometimes adoption is portrayed without much factual basis, there are some movies that either subtly or directly take on important elements of adoption that can be valuable for adoptive families to see.
The following 12 children's movies showcase adoption in a light that both adoptive parents and their children can relate to, and explore real-life adoption themes that you may encounter down the road.
Annie (2014)
In this recent version of the film, little Annie leads a hard-knock life with a calculating foster mother. All of that changes, however, when straight-faced billionaire and mayoral candidate, Will Stacks, takes her in at the encouragement of his advisers. Stacks sees himself as Annie's guardian angel, but the sprightly girl's sunny opposition proves that Annie will, in fact, be the one saving her adoptive father. This movie does a great job at showcasing the real frustration an adoptee can feel over not knowing his or her birth parents, and the love that they can feel for them – as well as their adoptive parents –anyway.
The Blind Side
This critically-acclaimed, true-life story follows Michael Oher, a young child struggling with poverty, violence, a drug-addicted mother, and eventually foster care. He is taken in by the Tuohy family in his teenage years, while attending school. While they come from different worlds, the Tuohys embrace Michael and help encourage him to play football, a sport in which he will soar to the professional level, in the NFL. This inspirational film will win over the hearts of both adoptive parents and their children, while instilling a sense of empathy and determination. Those who work hard and stay positive, no matter their background, can find both love and success.
Elf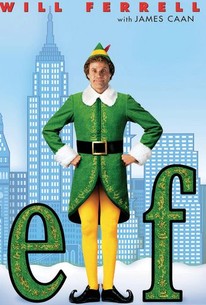 This Christmas classic shares the tale of Buddy the Elf, whose world is rocked when he learns that he, in fact, is not an elf, but a human who was adopted by Papa Elf. Buddy passes "through the seven levels of the Candy Cane Forest, through the Sea of Swirly Twirly Gum Drops" in order to find his birth father. By the end of this heartwarming film, however, Buddy learns that he is more of an elf than anyone Santa has ever met. This movie tackles topics such as belonging, and search and reunion, in adoption.
Instant Family
Inspired by a true foster-to-adoption family, this 2018 Mark Wahlberg comedy tells the story of a couple who set out to adopt a foster child, and end up caring for three sibling children. "Instant Family" is sure to be an instant family favorite for foster and adoptive families, striking a balance of comedic parenting moments and relatability for those who have faced the challenges with the foster care system. You can read more about this movie, and the adoption stories within it, here.
Kung Fu Panda 2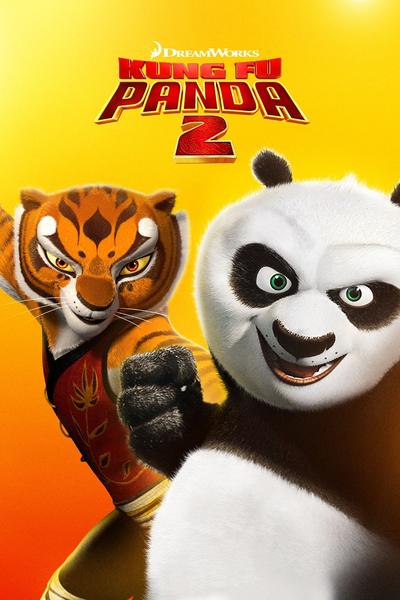 As viewers learn in the original film, Po the Panda is adopted by Mr. Ping, a goose. In this sequel, Mr. Ping shares Po's adoption story with him, while supporting Po to pursue his own destiny, as both a proud panda and as the proud son of a goose. This family-friendly flick is solid and direct in its message of adoption, showing that both biology and upbringing can make a person who they are.
Lilo & Stitch
This beloved Disney cartoon follows young Lilo, who is being raised by her older sister. While it appears, at the start, that social services will have to separate the two, in the end, the two siblings stick together. This can serve as a message to kids and families that sometimes this is what adoption looks like, though it may not be the "typical" family make-up.
Matilda
The popular film adaptation of Roald Dahl's work tells the story of Matilda Wormwood, a sweet and gifted girl who faces cruel parents and a terrifying principal. When Matilda learns that she has the power of telekinesis, the tables begin to turn and Matilda's world is turned upside down in the best possible way. Matilda is eventually adopted by her kind and loving teacher, showing that adoptive parents are often the perfect fit for a happy home.
Meet the Robinsons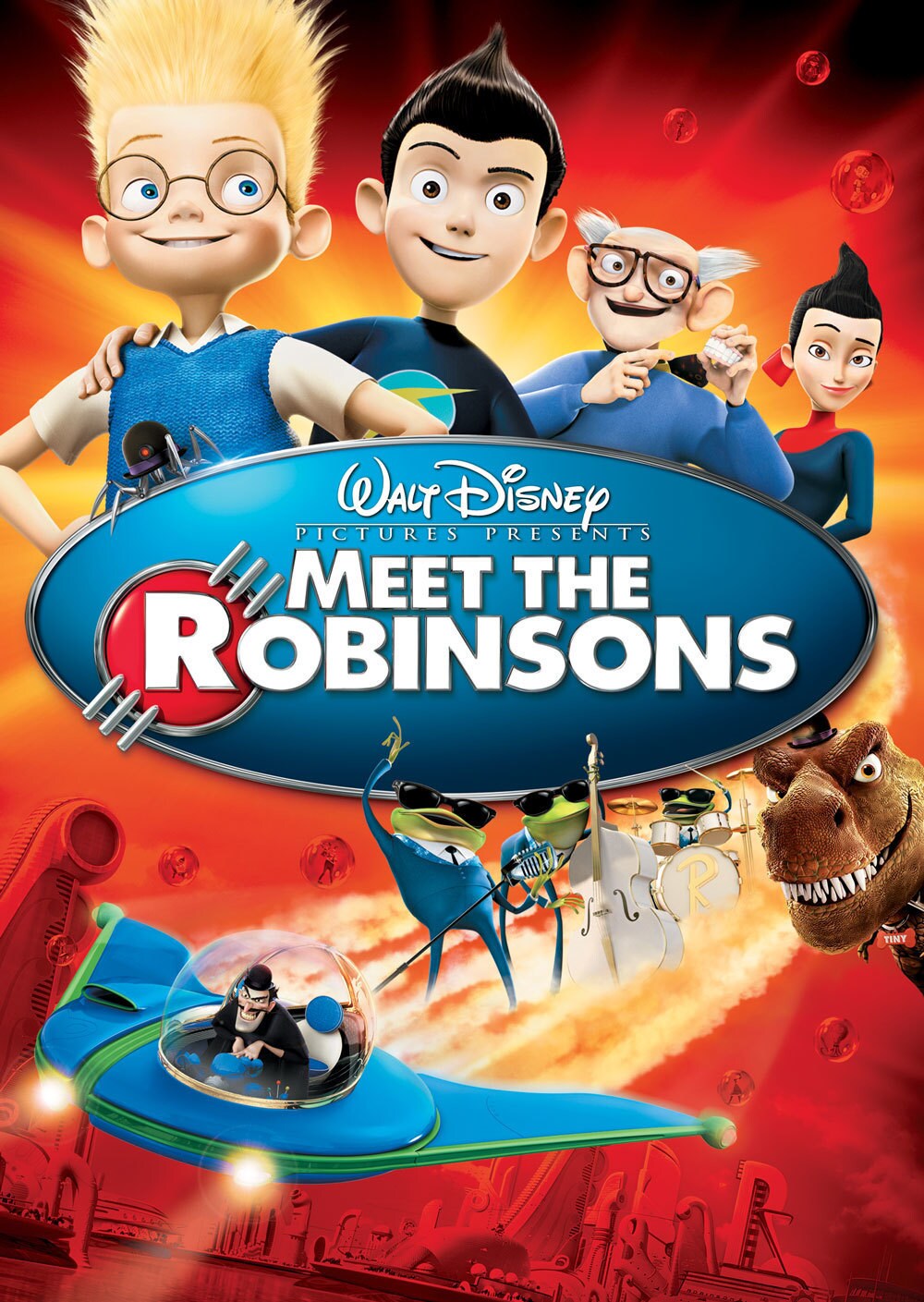 In this cute cartoon, Lewis is a 12-year-old inventor who has been through 124 unsuccessful adoption interviews in his time at his orphanage. Mildred is the loving director at the orphanage who continues to affirm that Lewis is a wonderful little boy who will be adopted, someday, by the right family. This animated tale highlights the value in keeping optimistic in the quest for belonging.
Stuart Little
This fun family film shows the story of the Little family, who decide to adopt a talking mouse named Stuart, to serve as a sibling to young George. While the majority of the family is supportive, George only sees him as a mouse and refuses to accept him as a "real" brother. George eventually learns the valuable lesson that, while their DNA may be completely different, they have developed a true bond just as powerful as any blood-related siblings could. This lighthearted movie serves as a fun and easy way to talk about adoption, for a family who already has a biological child.
Tarzan
Disney's take on this timeless tale is a popular choice for kids ages seven or older. The cartoon action film follows Tarzan, who is saved, protected, and raised by Kala the Ape. Eventually, Jane comes into Tarzan's simple life in the jungle, forcing him to examine his own identity. In the end, however, he remembers that his true tribe is with the animals he grew up with and was raised by, and protects them from a ruthless, human hunter in the end.
Teenage Mutant Ninja Turtles (2016)
The turtles face a new challenge when Shredder escapes from custody and joins forces with Baxter Stockman, an evil scientist who plans to use a serum to take over the world. Kids ages nine and older will enjoy this funny action film, while millennial parents will appreciate the throwback to a 90s classic. Adoptive parents will also appreciate the portrayal of the rat Splinter as an excellent adoptive dad, as well as the movie's strong emphasis on family.
The Tigger Movie
"The most wonderful thing about Tiggers is I'm the only one…" In this Winnie the Pooh movie, Tigger begins to wonder why he is the only tiger in the Hundred Acre Woods. One of the challenges with adoption, for many adopted children, is a sense of loss of, or isolation from, their family or cultural background. This film captures many of those very real emotions in a non-threatening, easy way.
Adoptions With Love wants all adoptive parents and children to feel comfortable discussing adoption. Our caring staff is here to help support you through this parenting journey. Grab a bowl of popcorn and enjoy these movies with your family before starting the adoption conversation. Click here for even more adoption conversation starters and resources.
For professional advice, please do not hesitate to email us at info@awlonline.org for more helpful information. We are here to help start and continue these conversations for stronger and healthier relationships between adoptive parent and child. You may also download our free eBook, "A Guide to Explaining Adoption to Your Child," below.